Details on features, pricing, and contact information are given in a PDF file:

Information on a Do-It-Yourself license from intellectual property manager Laura Dorsey:
---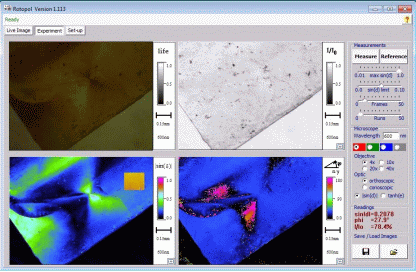 Screenshot with crystal as sample. The image on the top-left represents a life image of the microscope. Dragging the mouse anywhere over the other images (orange highlight in the bottom left image) gives sin(d), phi and I/Io readings.